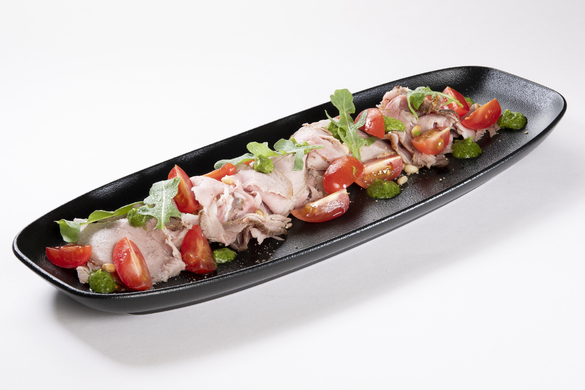 The Summer Menu is served every day.
A snaking menu is available from 1:30 pm to 7 pm every days.
*****
The service hours are from 12:00 to 13:30 for lunch service and from 19:00 to 22:00 for dinner service.
*****
Our bar is daily open from 11am to 11pm.
Discover the small menu and the room service menu from 12:30 to 22:00