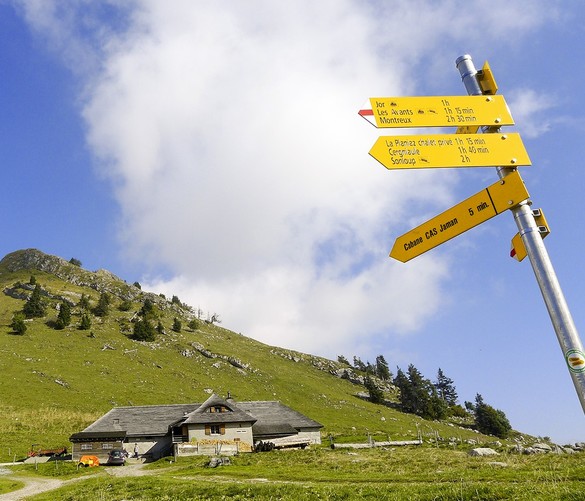 skiing and hiking
Rochers-de-Naye
Just 55 minutes from Montreux by cogwheel train, the Rochers-de-Naye offer a breathtaking view of the Alps and Lake Geneva. In winter, this mountain range, which rises to just over 2,000 metres above sea level, becomes a charming winter sports resort, while in summer, the area is ideal for hiking.
Les Pléiades
The journey to the Pleiades is worthwhile in the comfort of cogwheel trains with large windows. Upon arrival, there are many possibilities for hiking, especially during the narcissus flowering season (end of April to beginning of June)! Mountain bike trails, the Astropléiades trail and the ski area (until 15 March) complete a particularly varied offer.
Portes du Soleil ski area
1h30 from Geneva or 2h30 from Zurich, the Portes du Soleil ski area is a huge playground nestled between the majestic Mont Blanc and the imposing Dents du Midi, which extends over 12 resorts and two countries (France and Switzerland). The first cross-border ski area to offer a unique package for a borderless experience that will allow you to make the most of the pleasures of the mountains.
Glacier 3000
The highest point in the Vaud Alps, Glacier 3000 offers the pleasures of the snow to everyone, all year round! A breathtaking view and a mountain of activities - including the Peak Walk, the only bridge between two peaks in the world - make Glacier 3000 a must on your holiday in Switzerland!
During your stay, we will give you a Riviera Card on arrival, which will give you free public transport, a 50% discount on the museums of the Riviera and 30% on the mountain trains and CGN "Belle Epoque" cruises.
For any information or reservations our 3Concierge is at your disposal