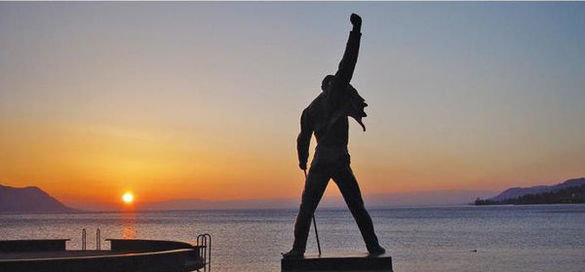 Freddie tours, montreux
Participants are accompanied by a guide, a Montreux native with a strong connection to Queen's musical universe. He is president of "Montreux Celebration", which organises the "Freddie Celebration Days" festival created by his parents in 2001.
Unpublished and authentic explanations and anecdotes thanks to the testimony of Peter Freestone, Freddie Mercury's personal assistant for 12 years, with whom the guide has been in regular contact for over 20 years.
A tour of the city's most emblematic sites, suitable for everyone, including the Mountain Studios at the Casino de Montreux, where Queen's greatest albums were recorded. The Freddie Tours end at the lakeside in front of the famous Freddie Mercury statue.
During your stay, we will give you a Riviera Card upon arrival, which will give you free public transport, 50% discount on the museums of the Riviera and 30% on the mountain trains and CGN "Belle Epoque" cruises.
For any information or reservations our 3Concierge is at your disposal