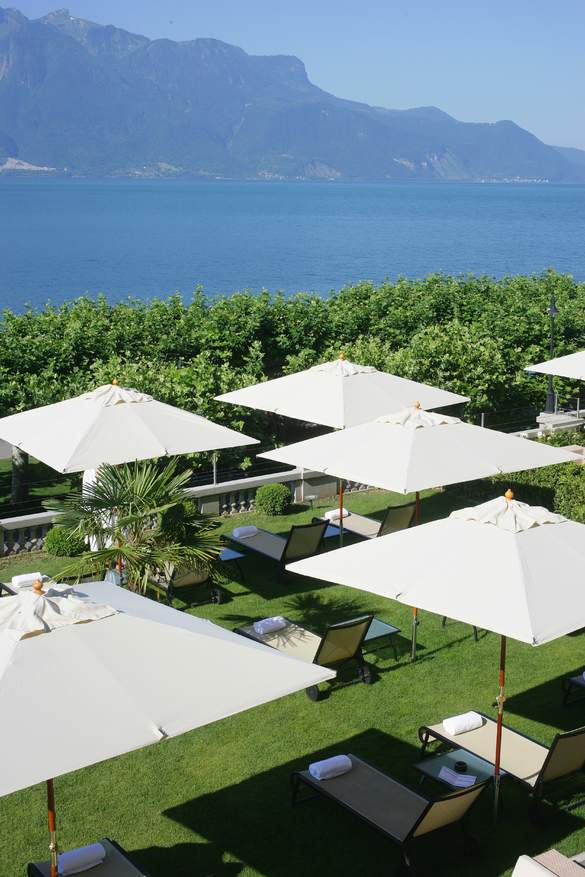 Experience total relaxation at the Puressens Spa.
Built under the arches of the Belles Truches Castle, the Puressens Spa includes 7 treatment rooms, an indoor pool with underwater music, a jacuzzi, a steam room, a sauna, a fitness center, a relaxation area and a terrace, complete with panoramic views of Lake Geneva and the Alps. Seasonal cocktails and a healthy menu options are also available.
We offer treatments, massages, physical training, relaxation classes and detox programs each day, all year long from 6:30 am to 10 pm.
The annual maintenance of the swimming pool is during one week on the month of January. 
For further information
Call +41 21 923 33 20 or write to puressens@hoteltroiscouronnes.ch